The Clinic for Dermatology & Wellness
2924 Siskiyou Blvd, Suite 200
Medford, OR 97504
Phone: (541) 200-2777
Fax: (541) 214-2575
Tuesday–Friday: 7:30 a.m.–5:30 p.m.

The Annex at the Clinic
2937 Siskiyou Blvd, Suite 1
Medford, OR 97504
Phone: (541) 200-2777
Fax: (541) 214-2575
Tuesday–Friday: 7:30 a.m.–5:30 p.m.

Rejuvenate your skin from the inside out with MOXI®, ClearSilk®, and other laser skin rejuvenation treatments available at our Medford, OR, dermatology practice. These treatments use heat and light energy to stimulate your skin's natural regenerative response, encouraging your body to turn back cellular aging mechanisms to slow the skin aging process.
Whether you're looking for a gentle treatment for early signs of aging or a deeper-reaching solution to fine lines, you'll find what you need in our varied selection of science-backed laser skin rejuvenation devices.
MOXI
Often called a "prejuvenation" treatment, MOXI is an excellent first treatment for those looking to address early signs of sun damage or aging.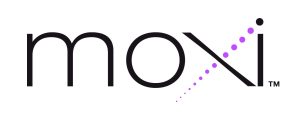 How Does It Work?
MOXI uses a non-ablative, fractionated 1927 nm wavelength to gently stimulate your skin's regenerative response. This results in a smoother, brighter, more evenly pigmented skin surface without the downtime associated with other laser treatments.
What Is Recovery Like?
There is little to no recovery involved. You can return to your usual activities immediately and even have a treatment over your lunch break. Patients will notice a rough texture for 2 to 3 days after treatment.
How Many MOXI Treatments Will I Need?
While you'll likely notice an improvement in your skin after your first treatment, most people need an initial series of 3 to 4 sessions to see their best results. Annual touch-ups keep skin looking fresh and radiant.
ClearSilk
Restore the building blocks of healthy, youthful, and glowing skin with ClearSilk's innovative approach to deep dermal heating. The ClearSilk laser is the safest, fastest, and least complicated laser therapy in the world.
How Does It Work?
ClearSilk deposits non-ablative heat energy deep within the dermis to heat the underlying tissues and stimulate a natural healing response. This response clears excess pigment, reduces vascularity, and improves the overall appearance of your skin and pores.
What Is Recovery Like?
You can return to your usual routine right away after a ClearSilk treatment. You may have some lingering redness or sensitivity for a couple of days.
How Many ClearSilk Treatments Will I Need?
Most people benefit from a series of 4 to 6 treatments spaced 2 to 4 weeks apart. You'll likely notice a subtle difference after your first appointment, and your results will improve more and more with each subsequent session.
Coming Soon
A new kind of luxury med spa experience is coming to Medford. At Pure Medspa, you'll find results-driven and science-backed aesthetic services delivered with the level of dermatology expertise you've come to expect from The Clinic. Your robe and slippers will be waiting at our brand-new location in late 2023.
Other Laser Skin Rejuvenation Options
In addition to MOXI and ClearSilk, we offer several other laser skin treatments so you can find a perfect fit, no matter your concerns.
HALO® Laser Skin Resurfacing
The HALO hybrid fractional laser uses both ablative and non-ablative wavelengths to stimulate collagen production and rejuvenate skin from the inside out. HALO is an excellent option for those with more significant texture concerns and signs of aging.
Forever Young BBL™
This anti-aging light treatment uses broadband light to address sun damage, hyperpigmentation, fine lines, and more, all with little to no downtime. If you have noticeable freckles or signs of sun damage you would like to address, Forever Young BBL may be your best solution.
Forever Clear BBL™
Generally indicated for acne, this 3-in-1 treatment kills acne-causing bacteria, reduces inflammation, and encourages your skin's natural healing process. Forever Clear BBL is ideal for those looking to treat acne while giving their skin a fresh, youthful glow.
Combining Laser Skin Rejuvenation Treatments for Comprehensive Results
While both MOXI and ClearSilk offer multiple benefits, they truly shine when paired with other skin treatments.
MOXI + HALO or BBL: Adding MOXI to a HALO or BBL treatment is a great way to amplify your results without significantly extending your downtime. The added power of MOXI can further reduce the effects of sun damage or aging and give you an even longer-lasting youthful glow.
ClearSilk + HALO or BBL: ClearSilk reaches deep into the dermis to clear pigment, reduce vascularity, minimize pore size, and more. Combining it with a HALO or BBL treatment will rejuvenate your skin's deeper layers and surface, delivering more comprehensive and longer-lasting results.
Your dermatologist will design a unique recommended treatment plan based on your current concerns and overall skin goals.
Your Best Skin Starts Today
If you would like to learn more about laser skin rejuvenation treatments in the Rogue Region, please give us a call at (541) 200-2777 or book an appointment online. Our office welcomes people from communities throughout Southern Oregon and Northern California.