The Clinic for Dermatology & Wellness
2924 Siskiyou Blvd, Suite 200
Medford, OR 97504
Phone: (541) 200-2777
Fax: (541) 214-2575
Tuesday–Friday: 7:30 a.m.–5:30 p.m.

The Annex at the Clinic
2937 Siskiyou Blvd, Suite 1
Medford, OR 97504
Phone: (541) 200-2777
Fax: (541) 214-2575
Tuesday–Friday: 7:30 a.m.–5:30 p.m.

Meet the passionate team at the heart of The Clinic for Dermatology & Wellness in Medford, OR. Every one of our highly experienced staff members brings dedication and compassion to all they do at The Center. No matter who you meet during your visit, you can expect to be put first and treated to the exceptional care you deserve with a smile.
If you would like to meet with a member of our team, please call (541) 200-2777 or request an appointment online. We look forward to hearing from you!
Joseph Atzenbeck, LT, USN (Ret.), MHA, Chief Executive Officer
Joseph is a founding member of The Clinic for Dermatology & Wellness and serves as the Chief Executive Officer and Clinic Administrator for a provider and employee team encompassing medical, surgical and aesthetic dermatology, as well as Mohs micrographic surgery.
Joseph is an Honors Graduate from the prestigious United States Naval Academy at Annapolis, Maryland and holds a Bachelor of Science degree in Control Systems Engineering. He also holds a Master of Health Administration from Cornell University in Ithaca, New York.
Joseph deployed on seven submarine missions vital to national security. With extensive experience and success at sea, he was selected for the position of Deputy Director of the National Security Agency (NSA) Hawaii field site Security Operations Center's 24/7 intelligence watch floor.
Joseph is renowned for his extreme attention to detail and step-by-step planning processes to ensure seamless operations and minimal friction points. In his role at the NSA, which conducts operations on behalf of military and other intelligence agency customers, Joseph also gained valuable insight into multi-agency, multi-faceted, multi-national, multiple product line, military, civilian, and contractor operations conducted in a highly classified environment.
Joseph was medically retired from active duty in November of 2014 and although a disabled veteran, he remains a capable and determined leader. While no longer eligible for military service, he desires to be a productive member of society and a top-notch employer.
Joseph's experience with customer service and leadership expectation management, employee concerns (military, civilian and contractor), staffing and scheduling of personnel, and dual-geographically separate campus operations on a 24/7 basis, make him an invaluable member of our team.
---
Rebecca (Becky) Marler, Office Manager, CCMA, CDT
Becky is a long-time resident of Southern Oregon. Having initially began her career in healthcare at the young age of 16, Becky is a cancer survivor who sacrificed her spot in nursing school in order to help her family and undergo chemotherapy. Following remission and successful treatment of her cancer, Becky transitioned to a new career as a Dermatology Medical Assistant.
For over eight years, Becky has brightened her patients' lives with her cheerful disposition, positive outlook on life, and her powerful story of overcoming all odds. Becky is a firm believer in the importance of skin cancer screenings and educating patients on the proper use of sunscreen and regular total body skin checks.
---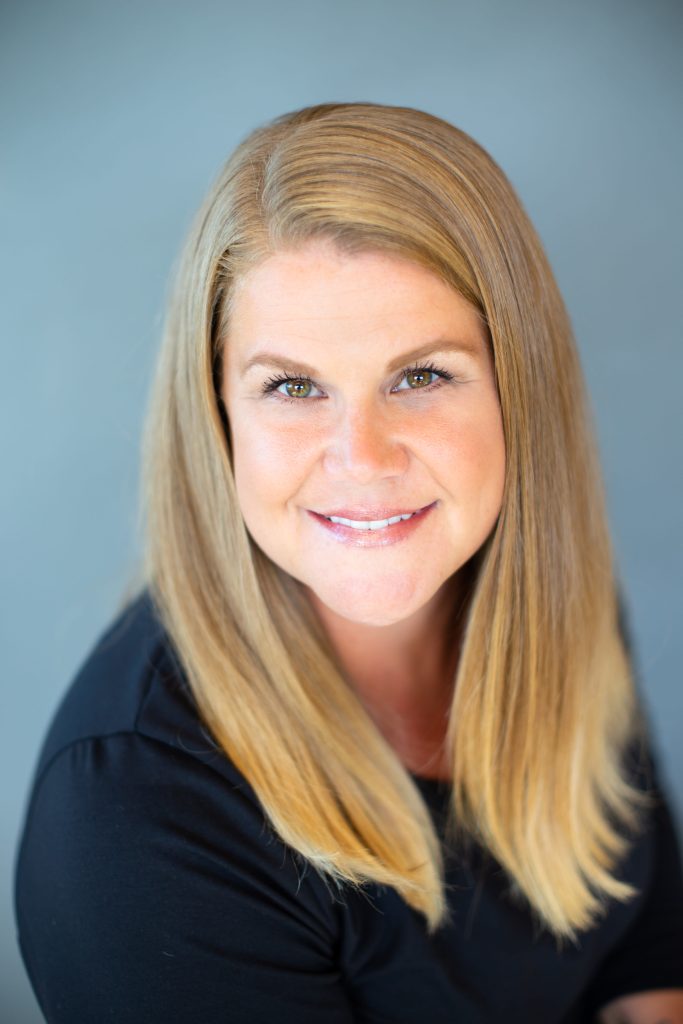 Tori Austin, Billing Administrator, CPB, CPC
Tori grew up in rural Northern California, beginning her lifelong love of the outdoors and sporting activities. Upon graduating high school, Tori moved to beautiful Southern Oregon and began her career in automotive accounting. After 11 years of working at a local automotive corporation, she decided to take time off to raise her family.
Upon returning to business, Tori felt a new career change was in order and the medical field was high on the list of potential jobs. In 2013, Tori was given a tremendous opportunity to join a medical practice and immediately began on the job and classroom training, becoming a Certified Professional Coder (CPC) with the American Academy of Professional Coders in 2014.
Tori's work has been exclusively within supporting Dermatology and Wellness coding and is renowned for her speed, accuracy, and integrity in patient health record accuracy.
Tori is a great, and important, part of the team at The Clinic for Dermatology & Wellness!
---
Siobhan Hammon, Front Office Manager, Licensed Esthetician
Siobhan relocated to the Rogue Valley after six years of living in Raleigh, North Carolina.
She is a graduate of Eagle Point High School and the Oregon Institute of Cosmetology where she received her esthetician license in 2006. She also attended Rogue Community College to further her business skills. Her knowledge and passion for skin care is a great asset to our team.
Siobhan enjoys spending time with her husband, their two children and a family of pets and her large group of extended family and friends throughout the Rogue Valley.
Siobhan loves being part of the team and enjoys providing outstanding customer service to all of our patients!
---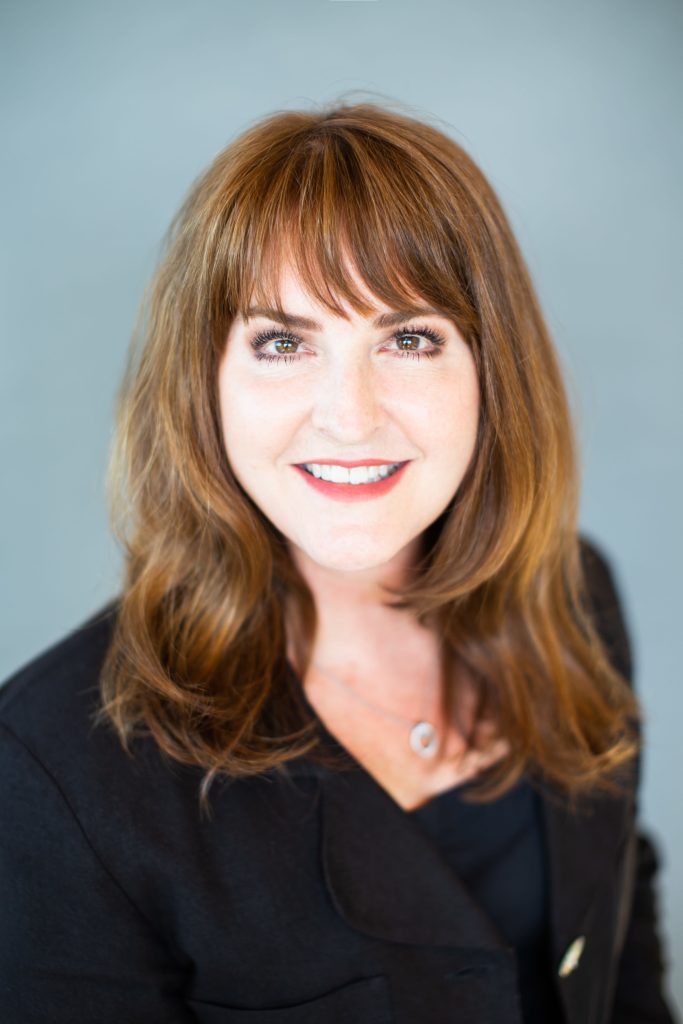 Tracy Weber, Insurance Specialist
Tracy is a native of the Pacific Northwest, who grew up in Eureka, but was always drawn to the natural beauty of the Rogue Valley. She finally moved to Medford 15 years ago with her daughter to enjoy the climate and seasons only offered in her new home town. Tracy worked in dentistry offices for nearly 20 years, but moved to the medical field with her move to Medford.
Tracy has a true heart for helping people and her co-workers. She is often the voice behind our phones with patients and is our insurance expert and Referral Coordinator. She is also a skilled Patient Care Coordinator, Brilliant Distinctions Advisor and Care Credit Liaison.
Tracy is a vital member of our clinic care team and is happy to help our patients in any way she can!
---
Nicole Fitzsimmons, Billing Specialist
An Oregon native, Nicole was born in Ashland and is a graduate of South Medford High School. Nicole enjoys life in the Rogue Valley and has a passion for the medical field. Previously trained and experienced as a phlebotomist, Nicole joined The Clinic for Dermatology & Wellness in 2018 in order to keep learning and growing in the medical and cosmetics fields.
Nicole is one of the first people our patients see upon arrival at our clinic and is a skilled Patient Care Coordinator, Brilliant Distinctions Advisor and is always happy to assist our patients in any way possible.
Together, Nicole and her husband have two French bulldogs, Bo and Daisy, and are looking forward to raising a family in the valley.
---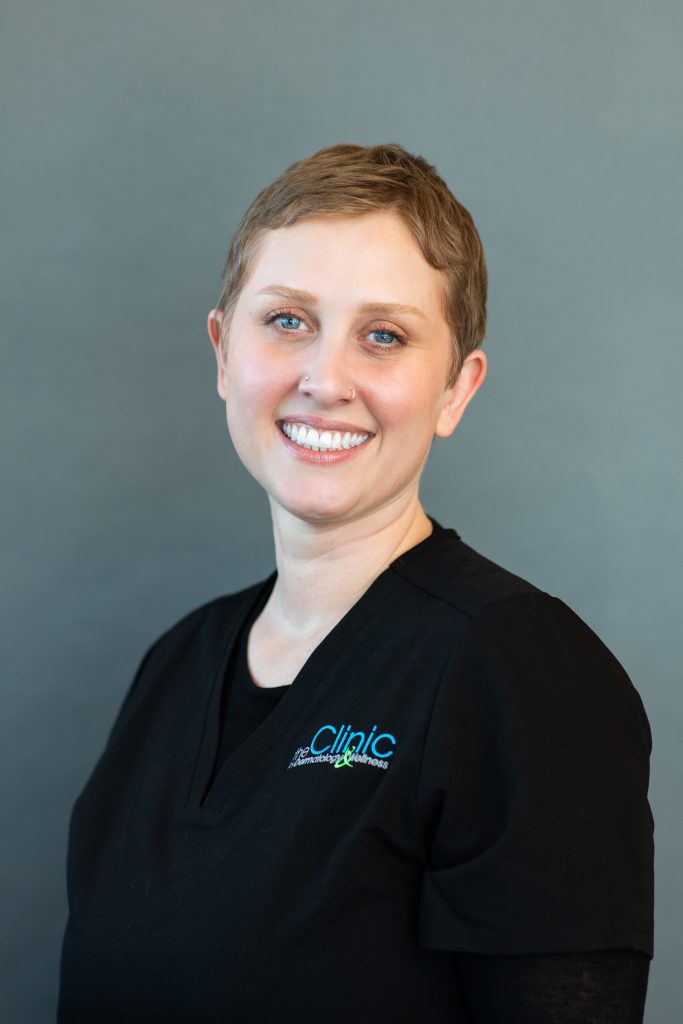 Luci Bedell, Retention Specialist
Luci was born and raised in Ashland, Oregon, but has lived throughout all parts of the Rogue Region. Luci graduated from Ashland High School in 2004, and then went back to school and graduated with honors from Southern Oregon University, receiving a Bachelor's in Cultural Anthropology in 2014.
Her passion for people, culture, arts, community, and healing drives her success and relationships in life and her career. Having a background in Veterinary Care, she is excited to discover how to assist people along their internal and external health journeys.
When she is not working, she creates music, sews and designs clothing, hiking, and enjoys time with her family, two little dogs, and one large cat.
---
Mikaela Ford, Licensed Advanced Esthetician
Mikaela graduated from Ashland High School and Rogue Community College and has made the Rogue Valley her home for nearly two decades. After her experience with esthetic treatments, Mikaela discovered her passion for helping others this way and earned basic and advanced esthetic licenses during 2019 and 2020. She now works closely with our aesthetics team in many of our services, and when she is not busy in The Clinic, she enjoys spending time in the beautiful Southern Oregon countryside with her husband and daughter.
---
Heather Wolf, Licensed Esthetician, Spa Services Manager
Heather has been a significant force within the Aesthetics community in the Rogue Valley for over a decade. Along with learning and mastering medical spa management, she has indulged in her love of aesthetics as a Licensed Esthetician. Her leadership and esthetician skills have empowered her to support life-changing goals for clients and colleagues.
Heather's deep love for knowledge and learning in the dynamic, ever-changing skincare/beauty industry ensures that she stays informed about the latest technologies and cutting-edge ingredients in skincare. Whether helping people train in weight management, skincare, anti-aging medicine, or just being a fantastic person to talk with, Heather's warm heart is what clients remember most.
Heather manages a team of amazing Estheticians and Clinicians who bring the most varied, effective, and unique technology within the State. Because of her dedication and love for the beauty industry, she has gained credibility and loyalty from many Southern Oregon residents (and further). Heather is also one of just four people in Oregon to hold the prestigious title of Master Hydrafacialist. Other treatments she is excited to offer include EmSculpt, Emface, Coolsculpting, and Scarlet RF Microneedling.
In her downtime, Heather loves to ride her bike and kayak. Or spend time with her husband and 18-pound cat, Monkey!
---
Reena Ficek, Certified Surgical Assistant, CDT
Reena comes to our practice with over 25 years of surgical experience here in the Rogue Valley. Originally, Reena studied at University of Hawaii and Oregon Institute of Technology before choosing to pursue her passion for surgery as an operating room assistant/technician.
Reena is classically trained in hospital and outpatient surgery, having worked with many of the surgeons in the area over her career. Her surgical experience includes Oral and Maxillofacial surgery, facial reconstruction, plastic surgery, and neurosurgery.
Reena transitioned to dermatology and dermatologic surgery in 2014, electing for a change of pace and greater flexibility for her family. Reena's patients know her for her honesty, integrity and her candid feedback, always with the priority on the patients' health.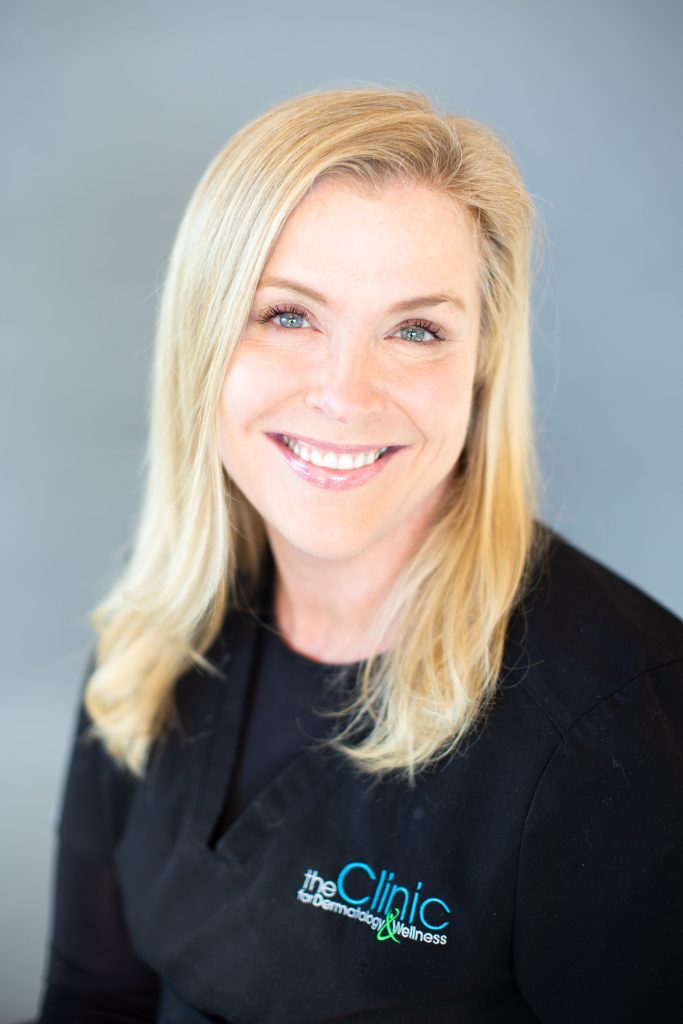 ---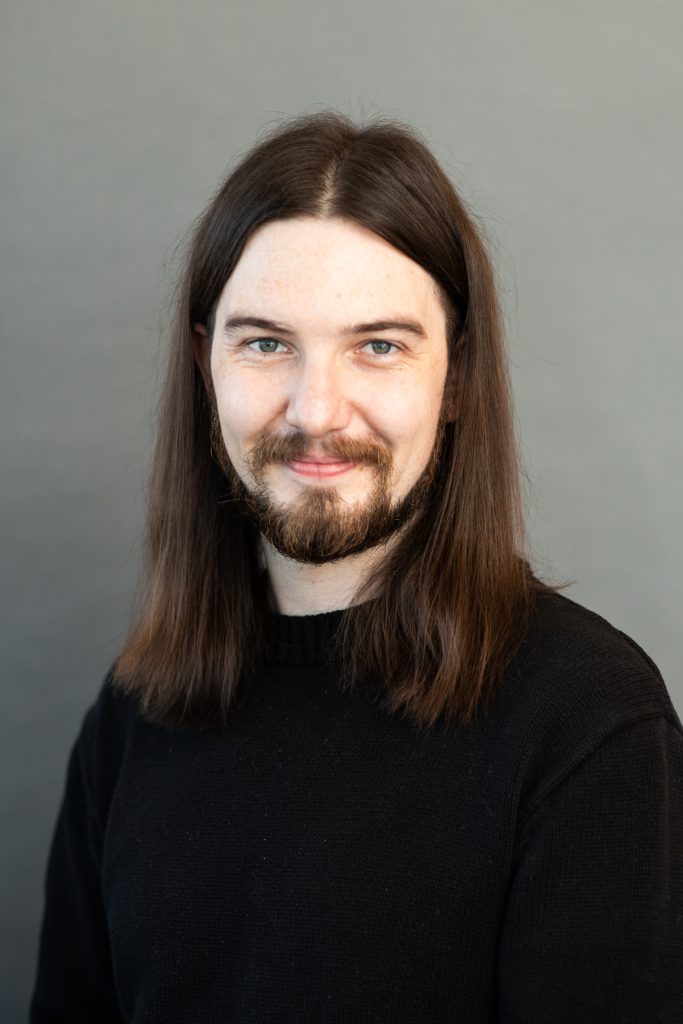 Ben Cline, CDT
Ben grew up playing music in Reno, NV, before moving to Portland to pursue a film and music industry career. Ben has written and recorded four records and several individual pieces of music since 2013.
He married his beautiful wife in 2020, shortly after relocating to the Rogue Valley to start a family.
While Ben is new to the medical field, he is very excited to start a new chapter and career!
---
Mackinzie Moser, CCMA, CDT
Mackenzie was born here in the Rogue Valley and graduated from Crater High School. From an early age, Mackinzie knew she loved helping others and wanted to work in the medical field. After earning her Medical Assistant certificate, she has excelled as a Medical Assistant since 2018. Always striving to improve her skills, Mackinzie is currently going to school at RCC for her LPN degree, with the ultimate goal of completing a bridge program to be a nurse (RN). Mackinzie loves being outside, is an avid hiker, and enjoys camping all over the Pacific Northwest. She is a dog mom, and loves spending time with her family and her dog Hank.
---
Brittany Wilcox, CCMA, CDT
Brittany is originally from the Rogue Valley, yet she spent much of her childhood traveling while her father served in the United States Navy. Brittany graduated from North Medford High School in 2015, quickly pursuing her passion for medical care by enrolling in a Medical Assistant certificate program. While initially beginning her career in Primary Care, Brittany transitioned to Orthopedics and spent four years helping the surgeons at Southern Oregon Orthopedics. Brittany has loved the challenge and change of Dermatology and is quickly settling into her new career field, which is part of her love of constantly learning. When not at work, Brittany loves to read, spend time with family and her beautiful daughter, and chase her lifelong love of traveling the world.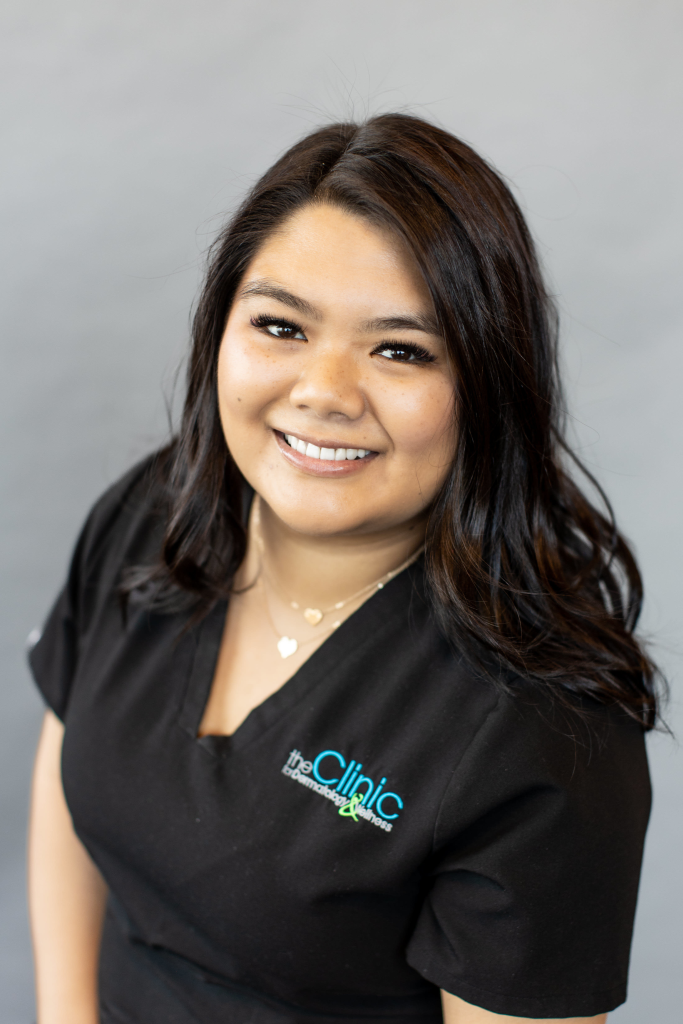 ---
Macen Keller, Medical Assistant
Macen was born and raised in the Rogue Valley, graduating from Crater High School in 2018. From a young age, Macen had a profound desire to help others and obtained significant satisfaction in knowing he made a difference in the patient's life and medical care. Macen started his career in medicine as an Ophthalmic Technician before transitioning to a career in dermatology. A recognized "sneakerhead," Macen has a great sense of style and a relaxed demeanor that puts his patients at ease. In his free time, Macen enjoys traveling, music, collecting shoes, and spending time outdoors with his dog Royce.
---
Mary Jane Reser, Medical Assistant
Mary Jane was born and raised in Portland and relocated to Southern Oregon in 2015. She loves working with patients and has a passion for dermatology care. Mary Jane, who joined us with previous dermatology experience, is noted by patients as always sporting a smile, a cheerful greeting, and a calming personality.
Mary Jane loves animals, especially her five dogs, which live on a 7-acre farm with her. When not at work, Mary Jane usually spends time with her dogs at the beach or with her family.
---
Whitney Buck, Patient Care Coordinator
Whitney grew up in nearby Eagle Point and graduated from high school there in 2006. Her love for helping others and her passion for making the world a more beautiful place led her to cosmetology school, where in 2015, she completed her program as an esthetician and nail tech. Whitney enjoys spending time with her family and enjoying the beautiful winter seasons of Southern Oregon and is thrilled to have joined our team. She looks forward to serving each patient at The Clinic and helping make each life she touches more beautiful.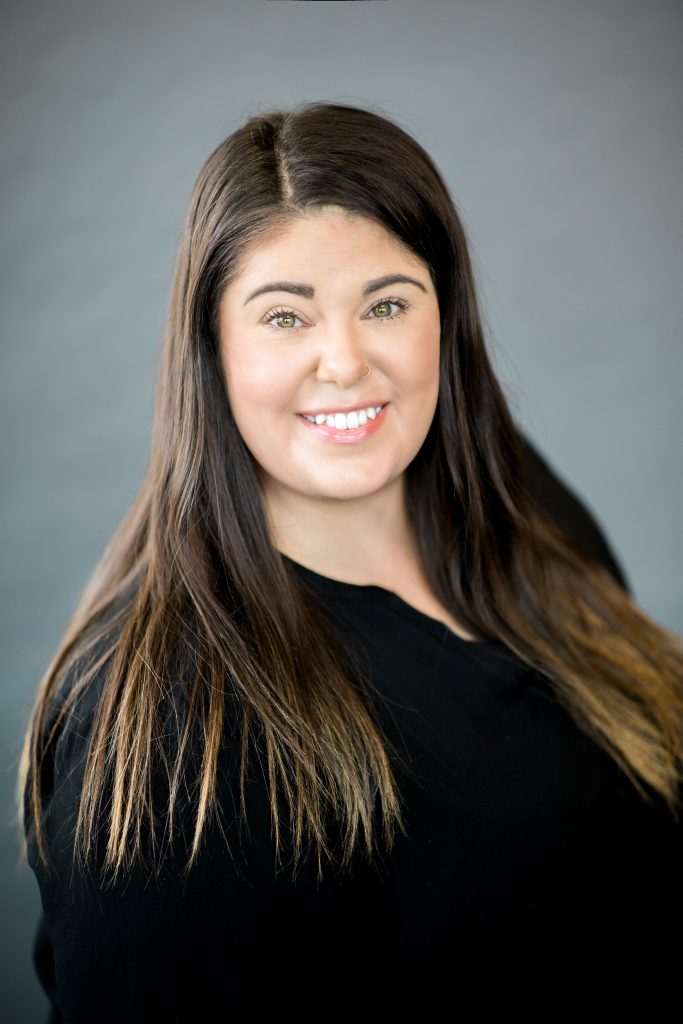 ---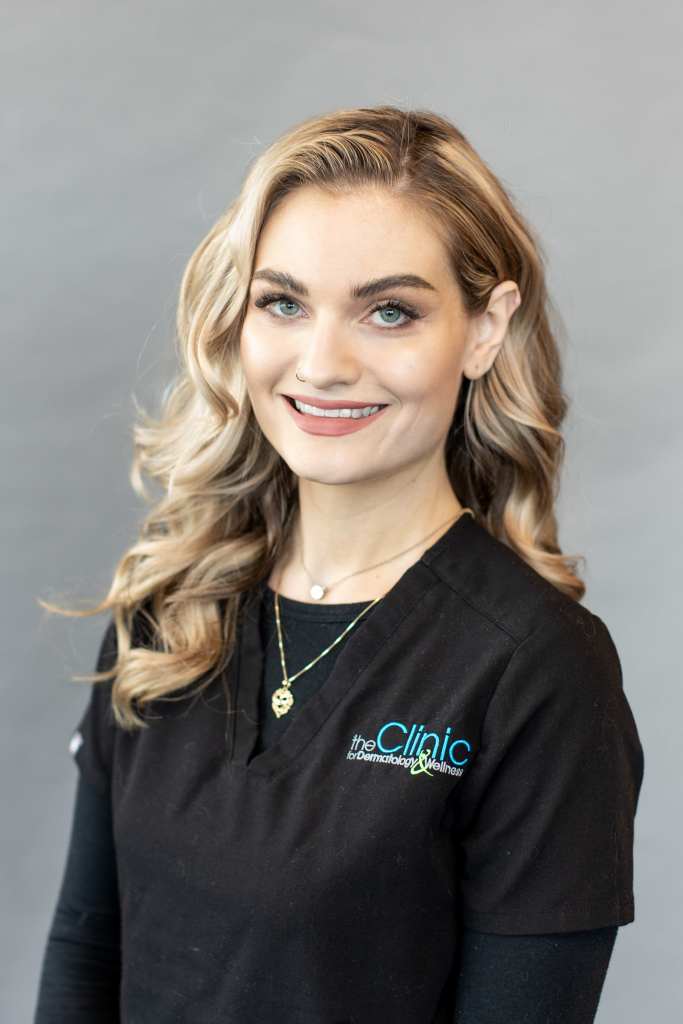 Tara Cline, Patient Care Coordinator, Makeup Artist
Tara grew up in the Rogue Valley and recently relocated after living in Portland for eight years. Her mother was a district manager for Avon cosmetics, so she grew up playing with makeup, leading to her lifelong love of aesthetics and skincare. Tara got her certification as a professional makeup artist in 2015. In her free time, she loves spending time with her husband, Ben, who also happens to be a Medical Assistant at The Clinic, and their baby daughter. Tara hopes to grow her aesthetic knowledge while bringing comfort to patients along the way.
---
Beatriz Soto-German, Patient Care Coordinator
Beatriz grew up in Sinaloa, Mexico, and immigrated to the Rogue Valley 10 years ago. Known for her easy smile and carefree love of life, Beatriz has lightened the day for our patients. As a recognized Oregon State Seal for Biliteracy in English-Spanish, Beatriz is our official Spanish translator for Spanish-speaking patients and is a considerable asset for staff and patients. As a proud Mexican-American, Beatriz loves to help patients navigate the complexities of medical care and ensure a seamless, stress-free medical experience. When not at work, Beatriz loves to spend time with her husband and their four dogs outdoors and can be found hiking the woods, trails, and lakes around the Rogue Valley. Her love of travel and seeing the great outdoors is only surpassed by her deep-seated respect for learning new cultures and meeting new people.